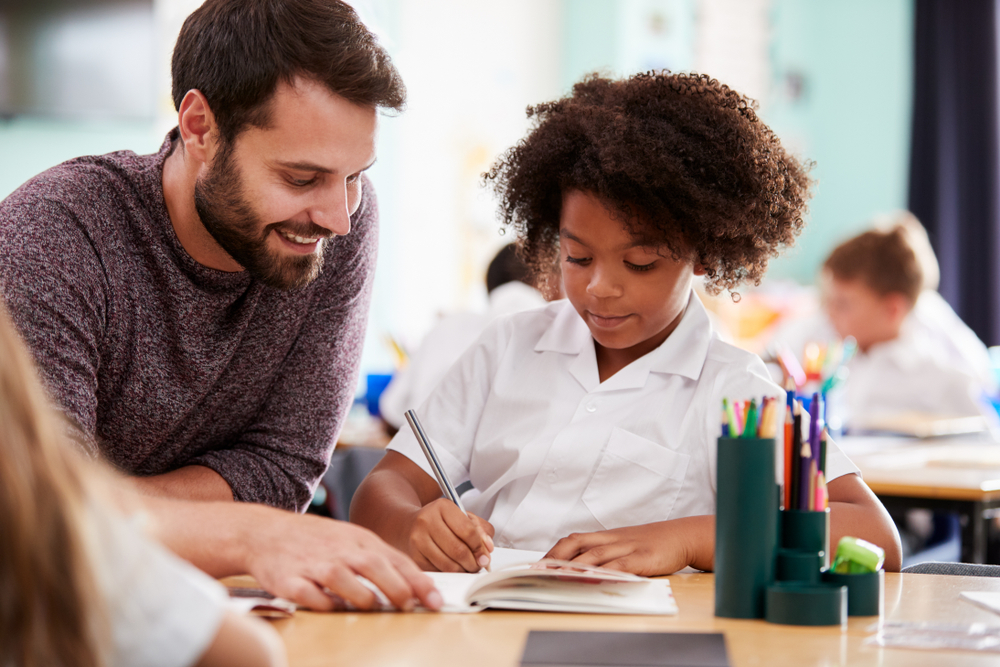 How Long Does a DBS Check Last? Your Clearance Questions Answered
Date posted :
13 September 2021
Before you start your dream teaching role, your school will require you to go through a range of security checks to ensure that they are hiring an eligible candidate.
Whether you're a permanent teacher or supply teacher, if you're looking to work with children, then you'll need a Disclosure and Barring Service (DBS) check.
The DBS carries out millions of checks every year, and a significant portion of these applications are from teachers. The check helps make school recruitment safer and allows schools to ensure that they can hire the most suitable candidates for the job.
One question that is constantly on teachers' lips is 'how long does a DBS check last?'. So we want to help clear up any confusion and detail everything you need to know about a DBS check and how long it is valid for.
What is a DBS check?
DBS stands for Disclosure and Barring Service, which is the name of the organisation that carries out the checks.
A DBS check is documentation of an individual's criminal record and is an essential requirement for anyone applying for a job that involves children or vulnerable groups.
When you start teaching, your employer will apply for an enhanced DBS check on your behalf. From then, it's your responsibility to ensure that your DBS is up to date and accessible to employers.
How long does a DBS check last?
DBS checks do not have an official expiration date, although they may need updating regularly. While the general rule of thumb is that renewal should take place every three years, there is no fixed answer, and each school will have its own policies.
The information listed on the certificate is only accurate up until the date that the check was carried out. Any updates after that will not appear unless a new DBS check is carried out.
Therefore, employers will have their own rules on how often their staff need their DBS checks to be renewed. Schools will do this to ensure they have the most accurate and up-to-date data on the employee.
However, the DBS also has an online application service known as the DBS Update Service. This portal offers teachers a portable DBS certificate which they can transfer when they change roles. This service allows employers to look at an existing DBS check on a teacher and receive a notification if there have been any updates to it. School leaders can then decide if they require you to carry out a brand-new check.
How do I renew my DBS check?
Renewing a DBS check involves the same process as your initial check. Your school will typically require that you submit a new DBS application. The type of DBS check required will vary and will be decided by your employer
If you are remaining in the same job role and carrying out a procedural renewal, you'll likely need to apply for the same level of DBS check, although some schools have varying policies.
Find your new dream role with Teaching Personnel
At Teaching Personnel, we require that all teachers and teaching assistants who register with us are signed up to the DBS Update Service. This allows us to provide a more streamlined recruitment service while ensuring that all teaching candidates are eligible to work with children. If you need help accessing the service, our team are on hand to guide you every step of the way.



5 Tips for Managing Your Teaching Workload
Summary
Teaching is a rewarding profession that plays a crucial role in shaping our society's future. However, it comes with its challenges. The workload can be demanding, which might sometimes lead to feelin
Read more




Keeping Children Safe: Practical Steps and Resources for Primary Schools 
Summary
While it is true that "accidents will happen", keeping children safe and preventing as many accidents as possible should be a concern of every school. By raising awareness of risk sensitively, schools
Read more Breaking the Stigma: How Teachers Can Support Children's Mental Health in the Classroom
Summary
In the last three years, the likelihood of young people having mental health problems has increased by 50%. According to a report by The Health Foundation, one in six children aged six to 16 in Englan
Read more Using AI to Reduce Teacher's Workload
Summary
In 2023, it is impossible to watch the news without an item discussing the threats posed and potential benefits offered to society by Artificial Intelligence (AI).  Most people, by now, will have t
Read more Embracing Flexible Work in Schools
Summary
There is little doubt that school leaders across the country are facing a recruitment and retention crisis. It is a simple yet frustrating equation; fewer people are entering the workforce than ar
Read more