A world of useful data
SupplyMaps provides MAT Leaders a clear view of supply staff activity across multiple school sites. The platform's user-friendly dashboards help you monitor the information you need at-a-glance, including supply staff activity, spending and quality.
Quality - Monitor the quality of temporary staff working in your schools.
Cost Savings - Access preferential rates for schools across the group.
Visibility - See how supply staff are being deployed across your network.
Management - Maintain control of agency staff arrangements.
Reporting - Provide detailed reports to share with your peers.
Influence - Embed a common approach across all schools.
Value - Drive value through data and best practices.
Efficiencies - Reduce time spent managing supply staff activity.
Introducing SupplyMaps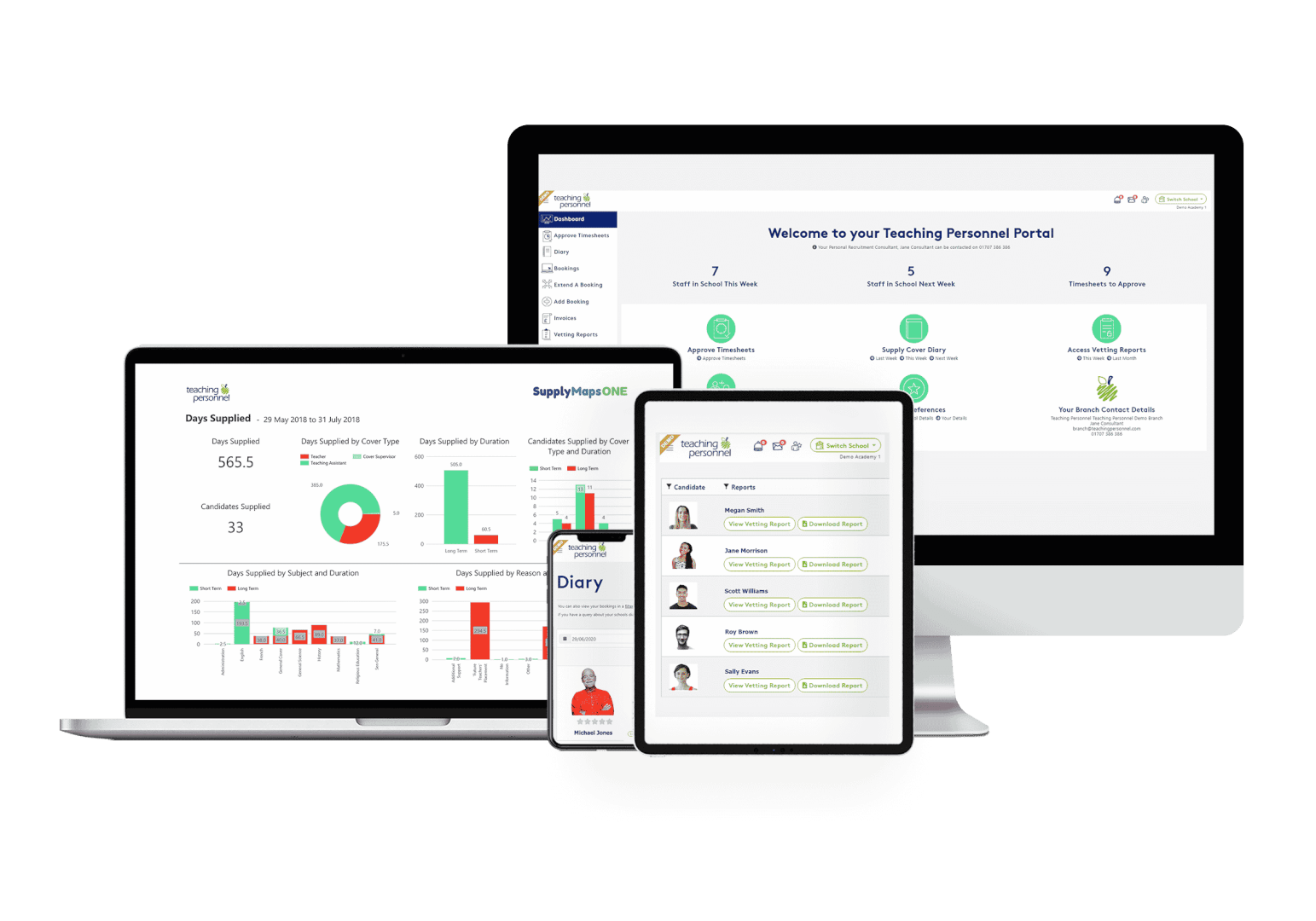 Arrange a demo