Recruit the best ECTs
Hundreds of Early Career Teachers have signed up to the ECT Pool from Teaching Personnel in order to find work in local schools and make a positive start to their teaching careers.
How

it works




Teaching Personnel attracts early career teachers from across the country who want to expand their options.

Our consultants register, vet, pre-screen and build in-depth profiles of their skills and abilities. We find out where the ECTs want to work and start the matching process.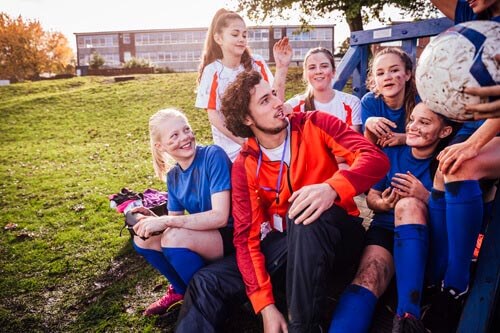 We take the profile we have built up and speak to schools looking to recruit ECTs to find the perfect match between school and teacher. The school then interviews the candidates and can offer either a permanent or temporary placement.

Our support continues after the placement is made. All ECT Pool members have access top specialist additional support and training, while your local consultant will also offer additional support and advice to your early career teachers.

School benefits
Simple and quick. Gives ECTs a simple and quick route to find work and add value to schools.
Decreased risk. Cuts down on the risks of ECTs immediately exiting the teaching pool after graduating.
Recruitment admin. Lifts the administration burden of recruiting from schools
Talent pool. Gives schools a range of options to secure new talent.
Training & resources. Additional training materials to support ECTs whose training was cut short by the coronavirus outbreak.
ECT professional development
The members of the ECT Pool will receive free access to six online support packs provided by our sister company Best Practice Network.

Each pack contains six hours of content aligned to both the Teacher Standards and Early Career Framework.

Pedagogy


and practice

This pack will support ECTs' classroom practice and help them promote pupil progress by developing a working understanding of the ways children learn.

Curriculum
This pack will support ECTs in delivering the National Curriculum and help you design effective schemes of work by applying subject specific knowledge.

Assessment
This pack will support the use of effective and appropriate methods of assessment to promote pupil progress and improve outcomes.

Behaviour
This pack will support behaviour management, helping ECTs to set high expectations and create a supportive learning environment for all pupils.

SEN
This pack will help to develop inclusive practice to effectively support pupils with Special Educational Needs.

Professional Behaviours

This pack helps teachers fulfil school responsibilities and develop effective professional relationships with parents and colleagues.
Let's talk about your early career teacher requirements.