Grow your own teachers
Recruiting and retaining teaching staff is becoming more complex. The number of people entering the profession is decreasing, while the number of teachers leaving has increased.
Teaching Personnel's Future Teacher Programme helps schools take control of their long-term teacher recruitment strategy and reverse this trend. We can help you to grow your own teachers.
Find Future Teachers
Case Study: Swindon & Wiltshire Teaching School Hub
United Learning's Swindon and Wiltshire Teaching School Hub works in partnership with Teaching Personnel to run a program that successfully provides teachers for multiple schools across a number of MATs.
Benefits of the Future Teacher Programme for the school
The Future Teacher Programme provides immediate and long-term benefits for the Swindon & Wiltshire Teaching School Hub:
Built a team of cover supervisors who are committed and understand the needs of the schools.

Saved on the cost of hiring supply staff.

Delivered one-to-one and small-group tuition.
Secured a source of experienced graduates for Hub's SCITT programme.
Significantly reduced the risk of committing to a wrong hire.
Teachers coming through the programme are primed for success and ready to take on leadership routes.
Find Future Teachers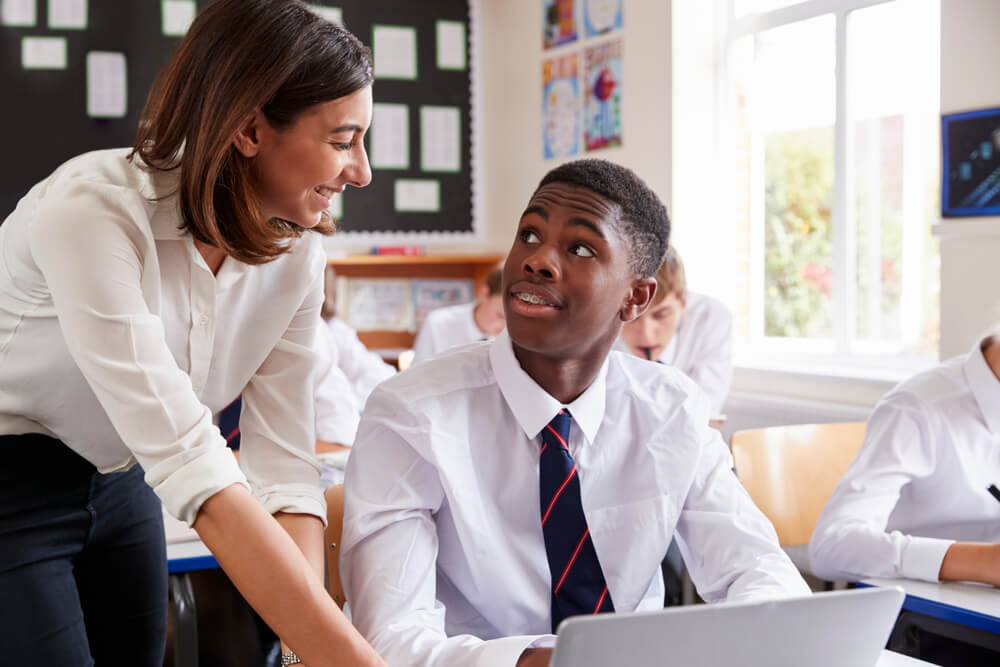 What other schools say about
the Future Teacher Programme
"We have been absolutely delighted with the Future Teachers we have recruited through Teaching Personnel. We have found the individuals to be well prepared to take on their interim role in school and keen to learn in the year prior to the start of their Initial Teacher Training. We have been fortunate to gain highly effective Learning support assistants for a year and then in turn been able to offer the opportunity of training through the Benfleet and Thundersley Teaching Alliance to committed future teachers. A perfect fit. Also, we need two more future teachers for September. We are taking Daisy and Jessica on for teacher training in September."
Emma Dawson, Headteacher, Thundersley Primary School.
Find Future Teachers For Your School
Making the Future Teacher Programme Work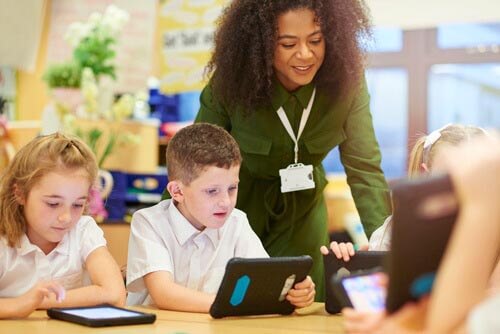 Recruitment
Teaching Personnel attracts high volumes of quality graduates from all over England & Wales, utilising the full range of channels.
University and graduate job fairs across the country.
Ads on university job boards and graduate career services.
Dual-branded social media recruitment campaigns.
Bespoke graduate recruitment events.
Google Ads and Pay-Per-Click advertising campaigns.
Job boards and CV databases
Recruitment via our extensive database of educators
Working with Teaching Personnel is an instant upgrade to your school's recruitment capabilities.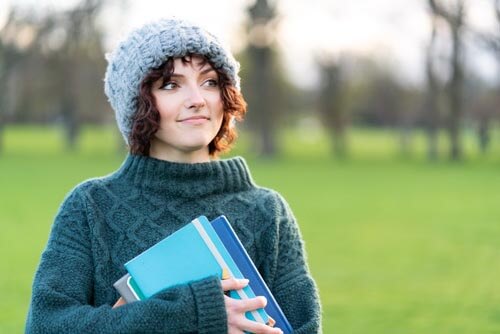 Support
Teaching Personnel works with schools to supply pre-screened graduates matched to their requirements and deliver ongoing support.
We recruit, vet and pre-interview graduates interested in a teaching career.
We manage an interview process that ensures the graduates are a good fit for your school.
The graduates provide your school with high-calibre cover managers.
The graduates have access to exclusive training materials authored by Best Practice Network, giving them greater insight into teaching.
We provide advice and support for the graduates throughout the placement.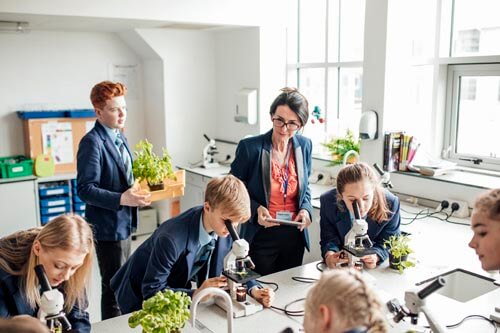 The Future
The Future Teacher Programme provides a fully flexible recruitment solution for schools. Some schools and MATs take the graduates on contract, a School Centred Initial Teacher Training programme, before placing them into a full-time ECT role within the MAT. Other schools and MATs use the programme to find promising graduates and help them independently find places on ITT programmes.
Teaching Personnel will build a version of the Future Teacher Programme that works for your school.
Book your Future Teacher meeting to discuss the programme and how it could work for you.
It has been great working with Caroline to connect students and graduates with the Future Teacher Programme. As a Careers Adviser I see many students who are interested in teaching but want to gain some experience and confidence in a classroom environment before committing to Teacher Training. The Future Teacher programme is ideal for this.
Students get to gain experience in a structured and supported way to enable them to make informed choices about whether teaching is for them and what to expect. The programme enables them to reflect on their school experience in applications to teacher training, thereby providing stronger candidates for teacher training providers. And the schools get to benefit form the talent and enthusiasm that our students can bring to the school. So many positives!
Find Your Future Teachers
Complete the form below, and we will be in touch to discuss your requirements and answer your questions regarding the Future Teacher Programme.