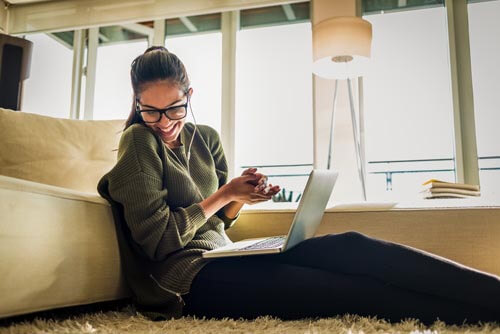 Teaching Personnel's CPD Academy is your one-stop shop for accredited online training courses and a wealth of free lesson materials.
We give you access to the right tools to support your ongoing professional development.
Our CPD Academy can boost your career
The CPD Academy's suite of services and features is designed to help you develop your teaching skills in your own time.
Teaching Personnel's CPD Academy includes:
Discounted online training courses. We have a wide range of heavily subsidised, accredited education courses available to help you upskill efficiently.
Free downloadable lesson materials. Take your pick from over 200,000 lesson materials sourced from across 235 platforms.
Bloomsbury bookshop. Take advantage of discounts on educational publications from our partners at Bloomsbury Publishing.
CV and personal statement manager. Easily access and update your CV and personal statement with your new skills and experience.
Interview and trial day guidance. Read our guides to prepare for success at interviews and trial days.
We are proud to give our educators the resources they need to thrive in their careers. We see it reflected in the satisfaction of our partner schools, who we supply with motivated and well-qualified staff.
How to access the CPD Academy
Our CPD Academy is available to all teachers and learning support staff registered with Teaching Personnel. You can access it by following these three steps:
Register with us. Sign up to become part of our teaching and learning support workforce.
Browse the CPD Academy. Once logged in to myTP you will see CPD Academy in the menu.
Our online teacher training courses
Take our free or discounted training courses to become certified in modern educational practice's most important and sought-after aspects.

Dyslexia Diploma

An Introduction to the Thrive Approach

The Complete SEND Diploma

Childhood Trauma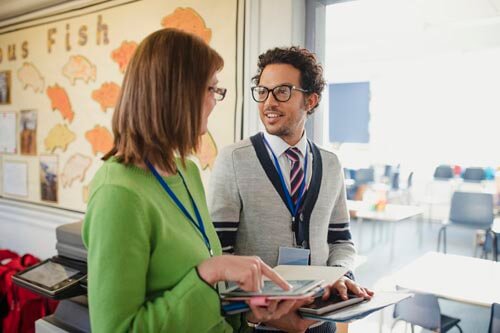 Free

lesson materials

Teaching Personnel has teamed up with TeachPitch, a cloud-based learning platform, to offer you a vast set of free online teaching resources.

Access nearly 200,000 videos, audio sources, activities & worksheets, articles & reports, courses, exams & tests, games, lesson plans & curricula.

You can find your TeachPitch materials in the 'Free Resources' section of the CPD Academy via the drop-down menu in the top navigation bar.