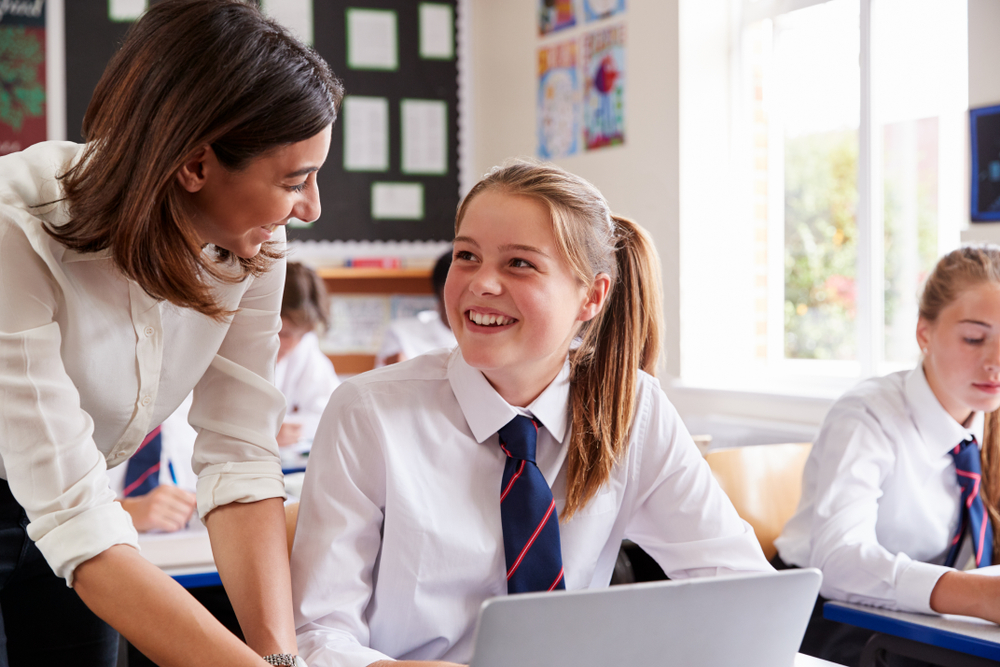 How To Prepare For Your PGCE Effectively and Hit the Ground Running
Date posted :
14 September 2021
So you've secured a place on a PGCE course, sorted your professional skills tests and feel ready to delve into the world of teaching. Firstly, congratulate yourself for your achievement; you're now well on your way to becoming a teacher! Initial teacher training courses in England rose by 23 per cent last year, so you've picked the perfect time to start your teaching career.

While you may be months away from your first day at your new school, it's worth considering how you can start preparing for your PGCE school training year. A bit of pre-planning can make all the difference to your PGCE experience, and these tips will help you make it as enjoyable and productive as possible.
Conduct some pre-reading for your course
You'll probably now have a fairly large chunk of time between accepting your place and starting your training programme. By dedicating a portion of your free time to pre-reading, you can get a head start on your course and hit the ground running. Check with your course provider to see if they have a suggested reading list, or any pre-programme activities to complete before you begin.
As well as course texts, there is a plethora of teaching guides available to support your learning and provide tips for your teaching career.
Brush up on your subject knowledge
Many prospective teachers feel anxious before embarking on their careers about their subject knowledge. This is a common issue and even teachers with years of experience will still have moments where they simply don't know the answer.
This is why revising the key topics in your subject knowledge until you know them inside-out will be incredibly beneficial, especially in areas you know you are weaker. The national curriculum will have changed dramatically since you were at school, so spend some time conducting some valuable research on the current topics of study and anything related to them.
Buy all your equipment beforehand
You need to have the correct equipment on hand to run a successful lesson. If you haven't procured it all before your course start, you might struggle to stay organised and on top of your work. Although the school may provide you with some of the equipment that you will need, that can't always be assumed, so be prepared to buy your own in advance.
Laptops are an important purchase and with the amount of lesson plans, worksheets and student material that you are likely to need throughout your year, an external hard drive will make up one of your more expensive outlays. Some other essentials include:
A large backpack/work bag

A planner
Whiteboard markers

Post-it notes

Colour highlighters

Folders
Get organised
It sounds obvious, but good organisation is the key to good teaching. You will grapple with deadlines for everything from homework marking to internal school reports, and your organisation will make all the difference when it comes to staying on top of your tasks!
Buy yourself a teacher's planner or diary and build a habit of writing down tasks or to-do lists for the day. Before you start your pre-reading for the day, write down everything you want to achieve from your revision and list any documents you need to create. By getting into the swing of being organised and task-driven, your transition into teacher training will be much smoother.
With all of this in mind, the most important tip that we can give is to enjoy yourself. Staying calm and savouring every moment is the best way for you to tackle a PGCE, and leave fully prepared for your NQT year .
Get all your latest teaching tips and news from Teaching Personnel
Now you know exactly what you need to do to make the most of your PGCE course, it is time to decide your next step. We would recommend finding out more about our NQT Pool, our programme that gives NQTs access to thousands of schools across England and Wales. We also have a wealth of tips and advice on teaching and the wider education sector that you can apply to your PGCE course.

Recruitment and Retention for MAT Leaders
Summary
Laura Williams is an education leadership coach with fifteen years of leadership experience in education across business, operations, HR, finance and governance. She is a former Business Manager, CO
Read more