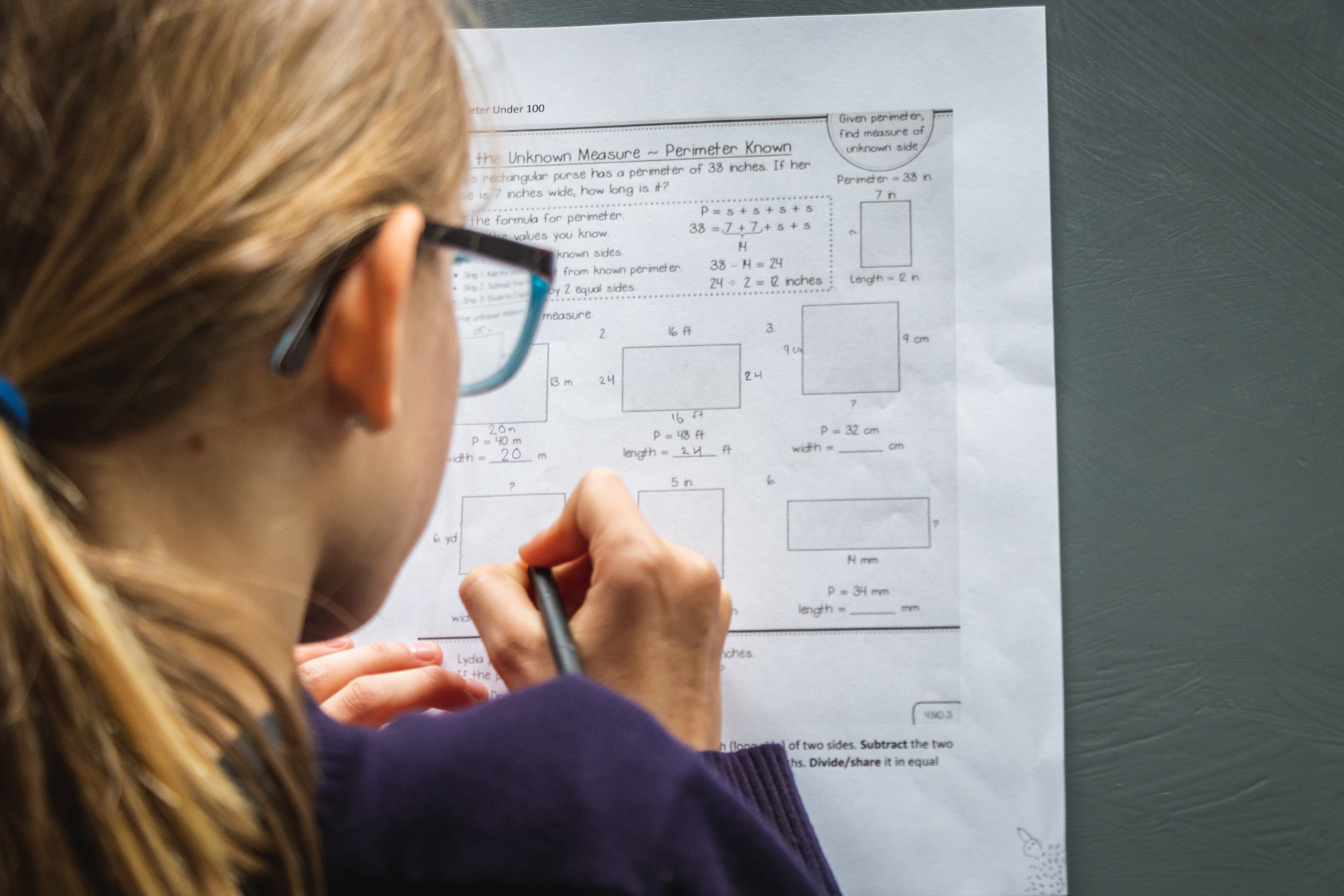 All pupils to study maths to 18
Date posted :
05 January 2023
Prime Minister Rishi Sunak has announced that all pupils in England will keep learning maths up to the age of 18.
Estimates show that around 8 million adults in England have the numeracy skills of primary school children. Currently, only around half of 16- to 19-year-olds study maths at all. The problem is significant for disadvantaged pupils, 60% of whom do not have basic maths skills at age 16. The Prime Minister will commit to taking action to reverse these trends by introducing maths to all pupils in England at the age of 18.
The government's focus on literacy since 2010, including phonics, has led to improvements in standards. In 2012, 58% of 6-year-olds were able to read words fluently. By 2019, the figure was 82%. Sunak believes that their renewed focus on numeracy will aim to match this achievement.
The future of jobs
The UK remains one of the only countries in the world not to require students to study some form of maths up to the age of 18. This includes the majority of OECD countries, including Australia, Canada, France, Germany, Finland, Japan, Norway, and the USA.
It is believed that teaching maths to 18 will equip young people with the quantitative and statistical skills that they will need for the jobs of today and the future. With all the advancements in technology and data science, the skill set required for the workplace over the coming years will be different than the current one.
In a world where data is everywhere and statistics underpin every job, the jobs of the future will need more analytical skills than before.
Jobs with a maths core at their heart, such as data science, programming, artificial intelligence (AI), and coding, are in demand and are an attractive option for young people entering the workplace.
Maths qualifications
The government does not envisage making maths A-Level compulsory. Further detail is to be set out, but the government is exploring existing routes, such as the Core Maths qualifications and T-Levels, as well as more innovative options.
Maths teacher shortage
Education experts welcomed the move but also reacted to the plans with caution, saying that maths teacher shortages must be tackled. Labour and the teaching unions say delivering the plan will be hampered by a shortage of maths teachers. One in six teachers in England leave the profession after just a year, and teachers in England may join strike action later this month.
Changes in education
The intention to ensure pupils study maths until age 18 is nothing new. It has been advocated by former education secretary Michael Gove in 2011, the Lords Science and Technology Select Committee in 2012 and then education minister Liz Truss in 2014.
The government acknowledges the plan would not be possible to implement before the next general election, although the prime minister is expected to begin working on the plan in this parliament.
The ambition is the PM's first major intervention in education since entering office. The change reflects his mission to ensure that school leavers have skills in numeracy and literacy.
At the Autumn Statement, the government announced that it will invest an additional £2bn in schools next year and £2bn the year after, taking school funding to its highest-ever level. However, no extra funding was given to further education colleges, which teach many of the most disadvantaged 16- to 18-year-olds, or to sixth-form colleges.


Keeping Children Safe: Practical Steps and Resources for Primary Schools 
Summary
While it is true that "accidents will happen", keeping children safe and preventing as many accidents as possible should be a concern of every school. By raising awareness of risk sensitively, schools
Read more Breaking the Stigma: How Teachers Can Support Children's Mental Health in the Classroom
Summary
In the last three years, the likelihood of young people having mental health problems has increased by 50%. According to a report by The Health Foundation, one in six children aged six to 16 in Englan
Read more Using AI to Reduce Teacher's Workload
Summary
In 2023, it is impossible to watch the news without an item discussing the threats posed and potential benefits offered to society by Artificial Intelligence (AI).  Most people, by now, will have t
Read more Embracing Flexible Work in Schools
Summary
There is little doubt that school leaders across the country are facing a recruitment and retention crisis. It is a simple yet frustrating equation; fewer people are entering the workforce than ar
Read more Why schools should book cover for September now
Summary
Teacher recruitment is a critical aspect of any school's success. Finding the right teachers and support staff to lead and inspire the next generation of students is no easy task, and it is one th
Read more Why retired teachers make the perfect tutors
Summary
When you worked as a teacher, you may have looked forward to retirement, as it meant having more time for leisurely activities or spending more time with loved ones. However, the novelty of retire
Read more Chartered College of Teaching Partnership
Summary
Teaching Personnel is proud to announce a new partnership with the Chartered College of Teaching, the leading professional body for teachers and teaching assistants. This partnership will provide
Read more Increase your teaching talent with the Future Teachers Programme
Summary
The current teacher shortage is set to be one of the main challenges for the UK in 2023. The number of graduates entering the profession is decreasing, while the number of teachers leaving has in
Read more How do I know I want to be a teacher?
Summary
Teaching can be an enriching and fulfilling profession. If you want to make a difference in someone's life, there is no better job than to teach. Like doctors, nurses and vets, teaching is more than
Read more