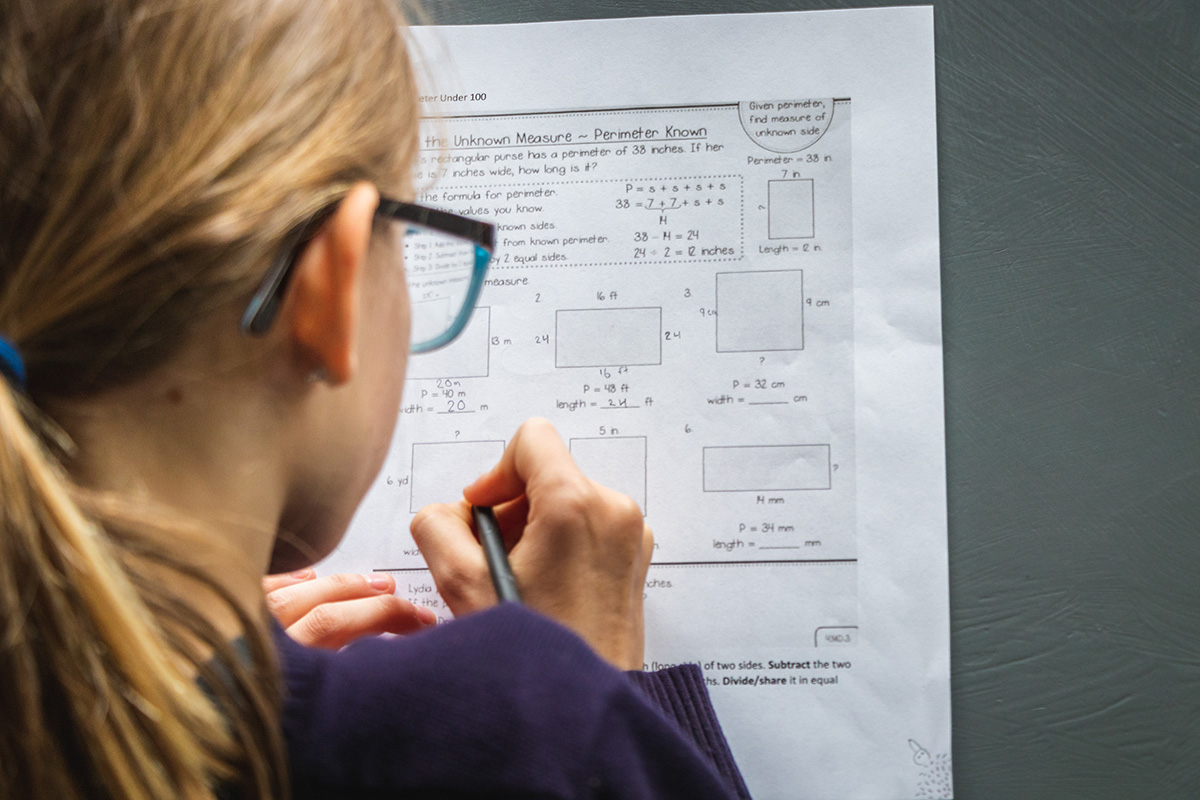 Teaching Personnel and Ark Curriculum Plus Delivering Mathematics Mastery
Date posted :
03 November 2023
Shadow education secretary Bridget Phillipson addressed the Labour Party conference in October, where she announced plans to reform primary maths. Currently, one in four children leave primary school without the maths they need.
Primary schools in England continue to face this persistent issue. Every academic year, thousands of pupils leave primary school without reaching expected standards in maths.
In 2022, SATs results in England highlighted that children had fallen behind during the COVID-19 pandemic. This data has raised concerns that ministers will struggle to meet 2030 targets for standards in maths.
There are many ways that schools can deliver a good maths curriculum, and one way is with Teaching Personnel. Teaching Personnel has a new partnership with Ark Curriculum Plus. Through this partnership, educators in Leeds, Liverpool, Preston and Sheffield are receiving comprehensive training and resources to implement the Mathematics Mastery programme.
This rigorous continuous professional development (CPD) enables educators to gain expertise in delivering this innovative curriculum. Ofsted's research review on mathematics education states that teachers need regular opportunities to access high-quality CPD that is relevant, practical, and research-informed.
What is Ark Curriculum Plus?
Ark Curriculum Plus provides high-quality curriculum support for core subjects at primary and secondary levels. By enriching the curriculum to move beyond grades alone, there is a learning structure that builds contextual and conceptual knowledge.
This support makes more impactful use of teacher time and drives change to improve teaching. These curriculum programmes:
Have a positive impact on pupil progress and attainment.
Deepen pupils' understanding of key concepts.
Engage pupils and increase their enjoyment of classes.
Ark Curriculum Plus includes the latest pedagogy theories, so teaching is grounded in evidence-based principles.
What is Mathematics Mastery?
Mathematics Mastery is a programme that integrates professional development to empower educators to guide all pupils, regardless of their level, towards subject mastery. It enables teachers to make informed adaptations to ensure all lessons are right for the pupils in their maths class.
Designed by teachers for teachers, the curriculum is based on research by education experts to:
Improve pupils' enjoyment of maths
Enhance pupils' understanding of maths

Increase attainment in maths
How does Mathematics Mastery work?
The Education Endowment Foundation (EEF) estimates that pupils on Mathematics Mastery make on average an extra month's progress compared to peers.
Mathematics Mastery supports school-led improvement. It equips teachers with an implementable curriculum with professional development built into it. This grows their subject and pedagogical expertise. Mathematics Mastery is constantly innovated with educational research and feedback from Ark Curriculum Plus partners.
Who is Mathematics Mastery available for?
Mathematics Mastery is available for EYFS and Key Stages 1, 2 and 3. It provides learners with:
A conceptual understanding of mathematical principles.
The ability to communicate in mathematical language.
The ability to become mathematical thinkers.
Teaching Personnel Teachers
Teaching Personnel teachers can fit into your current Ark Mathematics programme or use their knowledge to embed Mathematics Mastery into your curriculum. The techniques are easy to implement and will make a difference in the teacher-pupil experience.
Impact on maths education in primary and secondary schools
The maths curriculum for EYFS, Key Stage 1 and Key Stage 2 builds a strong understanding of fundamental concepts. The Mathematics Mastery secondary programme improves attainment by helping pupils develop a deeper understanding of maths.
Recent feedback shows that 97% of maths leads have stated Mathematics Mastery has a positive impact on pupil progress. And 81% said it has deepened their pupils' understanding of maths. Evidence indicates that schools see grades climb by one-eighth across the board.
Success for all
Education has the power to help every child excel and maths is the language of the universe. Teaching Personnel is delighted to partner with Ark Curriculum Plus and have our teachers deliver Mathematics Mastery, so your pupils can achieve their best.
We have educators in Leeds, Liverpool, Preston and Sheffield who are completing the program and are available to work in your school. Every academic year, we provide staff to over 5,000 schools. If you would like to learn more, please contact Teaching Personnel today.


Recruitment and Retention for MAT Leaders
Summary
Laura Williams is an education leadership coach with fifteen years of leadership experience in education across business, operations, HR, finance and governance. She is a former Business Manager, CO
Read more Addressing Bullying: Transforming "Banter" into Respectful Dialogue
Summary
Creating a safe and nurturing environment for pupils is paramount in the age of evolving social dynamics. One issue that has gained significant attention in recent years is the distinction between
Read more





5 Tips for Managing Your Teaching Workload
Summary
Teaching is a rewarding profession that plays a crucial role in shaping our society's future. However, it comes with its challenges. The workload can be demanding, which might sometimes lead to feelin
Read more




Keeping Children Safe: Practical Steps and Resources for Primary Schools 
Summary
While it is true that "accidents will happen", keeping children safe and preventing as many accidents as possible should be a concern of every school. By raising awareness of risk sensitively, schools
Read more