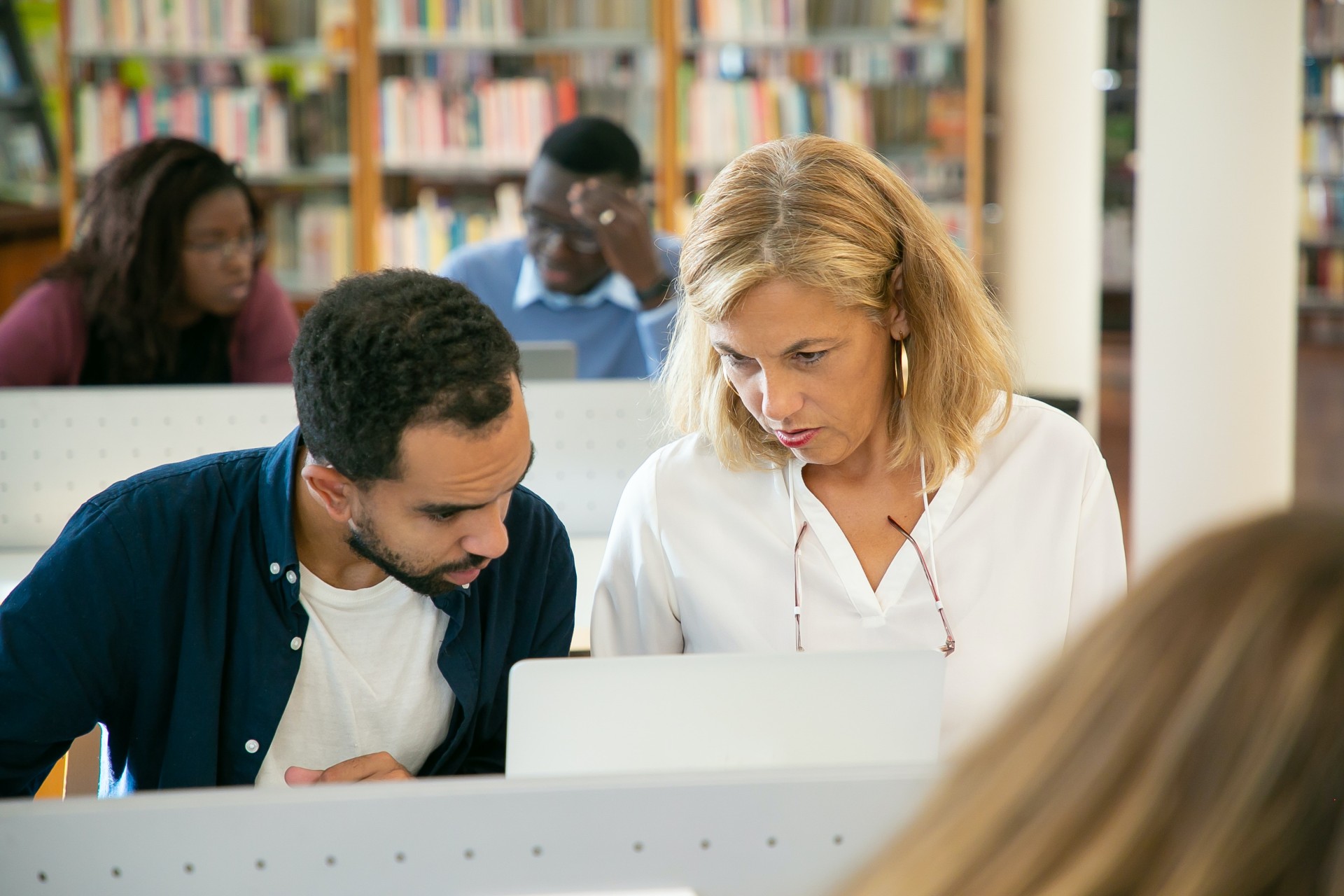 Why retired teachers make the perfect tutors
Date posted :
23 March 2023
When you worked as a teacher, you may have looked forward to retirement, as it meant having more time for leisurely activities or spending more time with loved ones. However, the novelty of retirement can soon wear off, and you might find yourself missing the daily contact with colleagues and students.
Retired teachers can struggle to fill their days and often miss the social connection that a school provides. Additionally, the rising cost of living can make it difficult to make ends meet financially. For these reasons, becoming a tutor can be the perfect solution. Not only can you make a positive difference in the lives of your students, but you can also supplement your retirement income and enjoy the social interaction that comes with teaching. With your years of experience and knowledge, you can help your students succeed and have the satisfaction of knowing that you are making a difference in their lives.
From teacher to tutor
Transitioning from teaching to tutoring can be a rewarding experience for those looking to continue their passion for educating others. Tutoring provides an opportunity for individual attention not available in the classroom and can be particularly beneficial for those from disadvantaged backgrounds. Tutoring also eliminates some of the stresses of teaching, such as paperwork and dealing with the pressures of a traditional classroom. For those looking to continue their career in education and make a difference in the lives of students, tutoring can be the perfect fit.
Benefits of becoming a tutor
Retired teachers can benefit in many ways from working as a tutor in retirement. The flexibility of tutoring allows you to work when you want, supplementing your retirement and pension. Working with individual students or small groups gives you the opportunity to build strong relationships and understand their learning needs. You will also be able to learn from colleagues and make new friends, as well as learn from different cultures and communities.
As a retired teacher, you already have teaching skills, and as a tutor, you don't have to adjust your teaching approach the same way as you would in a classroom. This can be a rewarding experience, as you can see the investment of your time in nurturing and helping pupils grow.
Why schools need retired teachers?
The COVID-19 pandemic and resulting lockdowns have had a major impact on the quality of education. The Department for Education (DfE) reported in 2022 that the attainment gap between primary and secondary levels of education was at its widest in a decade.
Teaching Personnel is an approved partner for the National Tutoring Programme (NTP), which helps students who may have been disadvantaged by school closures receive quality tutoring.
Retired teachers have a lot of knowledge and experience to offer, and while they do receive specialist training for tutoring, schools, parents, teachers, and pupils can be confident that their tuition is being delivered by an experienced teacher.
The Education Endowment Foundation suggests that an intensive programme of one-to-one or small-group tuition can add up to four to five months of progress for pupils. Schools need retired teachers to help close the attainment gap and ensure students get the education they deserve.
National Tutoring Programme
Become a tutor for the National Tutoring Programme (NTP)! Schools now receive their catch-up funding for this programme automatically from the Department for Education (DfE).
As a tutor, you'll receive competitive hourly rates, paid weekly. To join, you'll first undertake free specialist training, the Tutor Toolkit, developed by our partner company Best Practice Network (BPN). This CPD Accredited course includes six modules, covering different topics and tools for delivering high-impact tuition. Once you're done, you can choose the days and times you're available and we'll find the tuition sessions that fit. Now in its third year, the NTP is a great way to make a difference, while also tailoring your retirement life to your needs.
Primary Tutor Contract
Location free text
Northampton
Salary
£20 - £29 per hour
£30 per hour and above
Description
Do you have experience of supporting challenging behavioural needs? Does the prospect of becoming a flexible 1:1 support to children outside of mainstream schools interest you?If the answer is yes the
Reference
KG0712PrimaryTut-NN2

More Info
Shortlist
Primary Tutor
Location free text
Brentford
Description
Teaching Personnel are a leading education services provider, is seeking a dedicated and passionate Primary Tutor to join our team. We are committed to fostering a positive and supportive learning env

More Info
Shortlist
Primary Tutor
Location free text
Leatherhead
Description
Job Title: Primary TutorLocation: LeatherheadSalary: £20-£25 per hourAre you a dedicated and enthusiastic educator with a passion for helping young learners succeed? We are currently seeking a Primary

More Info
Shortlist
Primary SEN Tutor
Location free text
Derbyshire
Description
TP Tutors are looking to recruit experienced Special Educational Needs (SEN) Tutors to support children within their own home/care homes. If you have QTS or have relevant experience with SEN pupils an

More Info
Shortlist
Year 1 - 6 Tutor (KS1/2)
Location free text
Ollerton
Description
Do you have experience working with pupils at Primary level between Year 1-6 (KS1/2)?Are you interested in becoming a flexible 1 to 1 support to children outside of mainstream schools?At TP Tutors we

More Info
Shortlist
Psychology Graduates
Salary
£11.85 - 12.50 per hour
Location free text
Liverpool
Description
Psychology Graduates required to work in Merseyside Primary schools! Working with children with Special Educational Needs!-          Experience of working in a school setting on a 1:1 basis is highly

More Info
Shortlist
Phonics Intervention Assistant
Salary
£11.85 - 12.50 per hour
Location free text
Southport
Description
Phonics Intervention Assistant-          Full-time (09:15 – 15:15)-          Primary school in Southport-          Based in Years 1 & 2-          Training in the RWI programme provided-          Janua
Reference
90UE2OIJWDLASKN

More Info
Shortlist
Pupil Tutoring
Location free text
Accrington
Salary
Less than £100 per day
£10 - £19 per hour
£30 per hour and above
Description
We at Teaching Personnel are looking for individuals to join us to provide tutoring within Primary schools in the Burnley area.We are looking for Teachers and Teaching Assistants to provide tutoring s
Reference
Tutor BB5 10/11

More Info
Shortlist
One to One Tutor Contract
Location free text
Milton Keynes
Salary
£20 - £29 per hour
£30 per hour and above
Description
Tutors required for in-person tuition in Milton Keynes – for either home tuition or in libraries.If you are an experienced tutor or teacher who would like either more flexibility in your work or to br
Reference
KG30/11OnetoOne-MK

More Info
Shortlist
Year 3 - 6 Tutor (KS2)
Location free text
Calverton
Description
Spring Term KS2 Tutors needed! We are the UK's largest education agency. We supply tutors to the Nottingham Local Authorities and we are looking for new tutors to join and ready for work available fro
Reference
JL540CalvKS2519

More Info
Shortlist

Recruitment and Retention for MAT Leaders
Summary
Laura Williams is an education leadership coach with fifteen years of leadership experience in education across business, operations, HR, finance and governance. She is a former Business Manager, CO
Read more