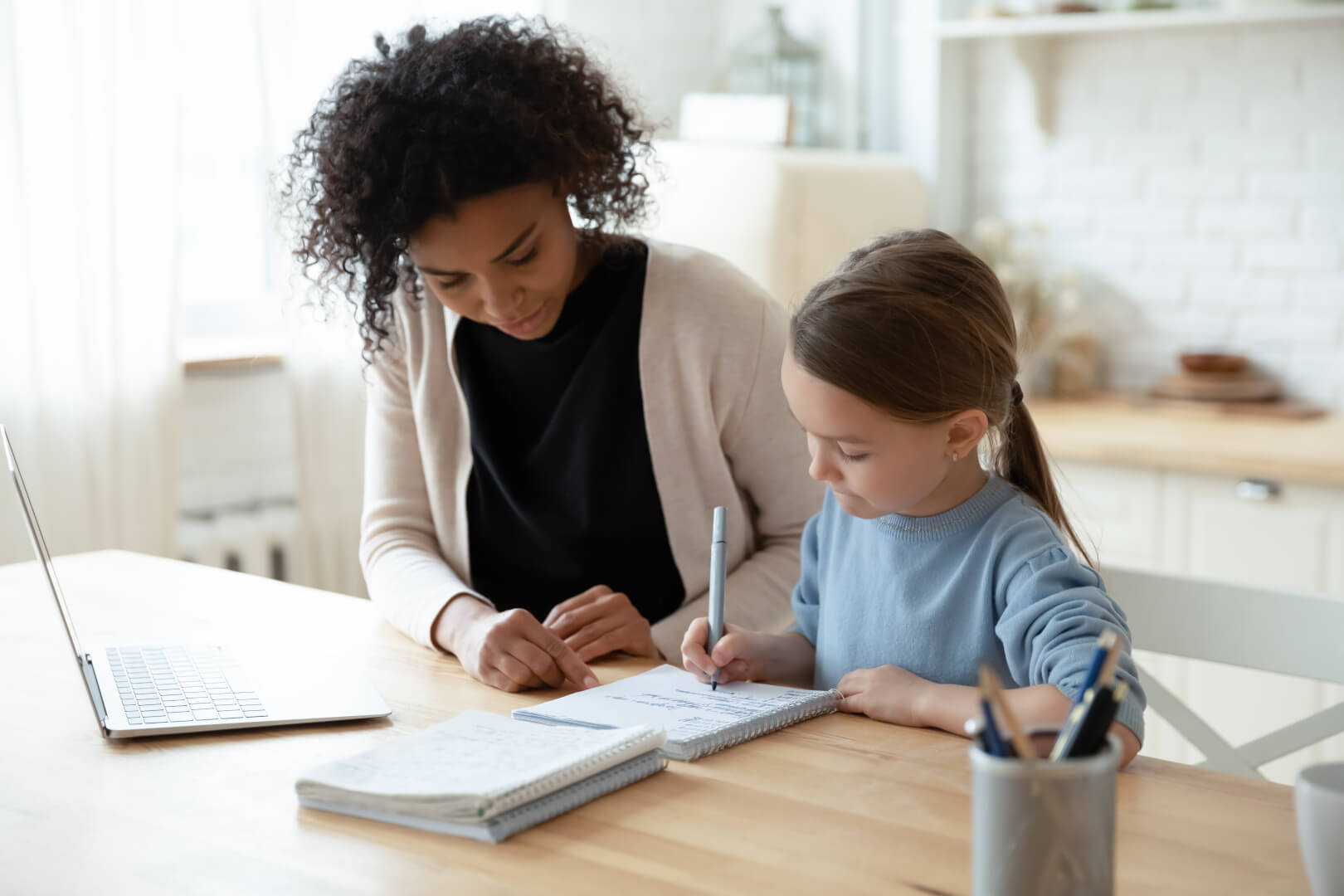 The top transferrable skills that you can take into a tutoring career
Date posted :
22 November 2022
Are you considering a career move? You may just find that tutoring is a perfect fit. Tutor jobs offer exciting, proactive opportunities to positively impact education. With more than 32,163 schools in the UK, there are several placements for tutors who are eager to support and strengthen learning outcomes. There are also plenty of tutoring programmes, such as the National Tutoring Programme, that make kickstarting a tutoring career easy.
Another advantage of this type of career move is that you may already have the skills needed to excel in the industry. You've likely acquired multiple skills from previous jobs that can be transferred to tutoring. Here are just a few to help you work out of tutoring could be for you:
Communication
Communication is key when transferring knowledge and concepts. As a tutor, you must be able to communicate at age and emotional-dependent levels of understanding. Since most careers rely heavily on imparting clear, concise messages, it should be easy for most individuals to continue applying this skill.
Patience
Patience - the practice of remaining calm and respectful - is an essential skill for tutors. Since all students learn at different paces and may be more inclined to understand concepts displayed in one way but not another, tutors need to remain patient and composed while they work out processes to convey information effectively. By remaining calm, you can encourage your sessions to run smoothly, and you can help your students practice their own self-patience to conquer challenging subjects.
Time management
Time management is a valuable skill for tutoring jobs. Tutors must be able to create organised, structured lesson plans that adhere to timeframes. Simultaneously, they must be capable of creating flexible schedules that cater to the available times of the students, providing leeway for interruptions such as exams and other commitments. The correct information can only be taught in time to prepare students for exams if it's paired with expert time management skills.
Emotional resilience
Learners will bring all manners of experiences to tutoring sessions. This is where your pre- existing emotional resilience can help to offer a duty of care. Your emotional resilience and intelligence will also help you adapt to tricky situations so that you can quickly bring the focus back to tuition. Interestingly, emotional resilience is necessary to maintain the next top transferrable skill needed for tutoring, positivity. Research shows that this form of mental health helps to maintain a passion for the vocation, ensuring a pleasant tutoring experience for everyone involved.
Positivity
The positive attitude you built in your past can make the difference between a motivated learner and an unmotivated learner. When tutoring, you should always praise your students and encourage them to challenge themselves. It also helps if you're passionate about the subjects you're tutoring because you'll be more inclined to communicate with intrigue.
Find tutoring jobs with Teaching Personnel
Applying your skills to help students learn and progress is extremely rewarding. At Teaching Personnel, our goal is to connect the right candidates to fulfilling tutoring roles and teaching jobs so that we can create an enriched educational system that's enjoyed and appreciated by all.
As a leading specialist teaching recruitment agency in the UK, we are readily equipped with the knowledge and resources needed to help you transition into the world of tutoring. Simply contact us, and we'll talk you through the process. You can also browse our current tutoring jobs and online tutoring jobs to get a better understanding of the role.



5 Tips for Managing Your Teaching Workload
Summary
Teaching is a rewarding profession that plays a crucial role in shaping our society's future. However, it comes with its challenges. The workload can be demanding, which might sometimes lead to feelin
Read more




Keeping Children Safe: Practical Steps and Resources for Primary Schools 
Summary
While it is true that "accidents will happen", keeping children safe and preventing as many accidents as possible should be a concern of every school. By raising awareness of risk sensitively, schools
Read more Breaking the Stigma: How Teachers Can Support Children's Mental Health in the Classroom
Summary
In the last three years, the likelihood of young people having mental health problems has increased by 50%. According to a report by The Health Foundation, one in six children aged six to 16 in Englan
Read more Using AI to Reduce Teacher's Workload
Summary
In 2023, it is impossible to watch the news without an item discussing the threats posed and potential benefits offered to society by Artificial Intelligence (AI).  Most people, by now, will have t
Read more Embracing Flexible Work in Schools
Summary
There is little doubt that school leaders across the country are facing a recruitment and retention crisis. It is a simple yet frustrating equation; fewer people are entering the workforce than ar
Read more