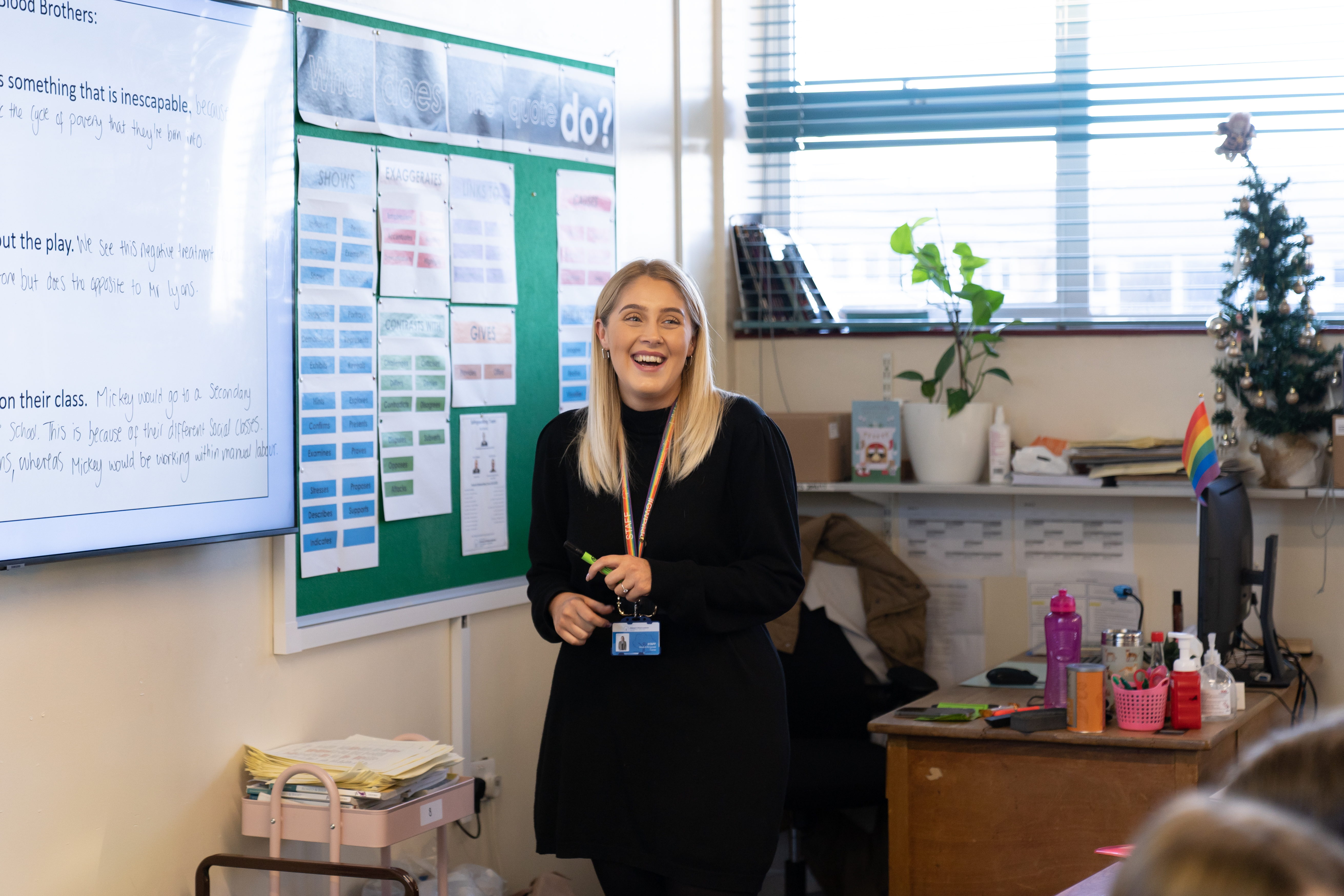 Chartered College of Teaching Partnership
Date posted :
22 March 2023
Teaching Personnel is proud to announce a new partnership with the Chartered College of Teaching, the leading professional body for teachers and teaching assistants. This partnership will provide professional learning opportunities to our teaching staff working on temporary basis in schools, including an initial pilot cohort of 50 individuals who will be enrolled on the Certificate in Evidence-Informed Practice. Successful completion of this course will result in formal recognition and 10 points towards Chartered Status. Additionally, Teaching Personnel workers will have access to further professional development opportunities through Chartered College membership, where they can join a thriving professional learning community of over 45,000 members.
Our partnership with the Chartered College of Teaching not only aims to provide valuable learning opportunities to teaching staff, but also to establish opportunities for future collaboration on projects and to support each other's programmes and services. Ultimately, our shared mission is to enhance the quality of education for children and young people. The development gives further recognition of the critical role of skilled educators in providing a flexible workforce in the education sector.
Jonny Goggs, Head of Partnerships at the Chartered College of Teaching, expressed his excitement about this new partnership, noting that Teaching Personnel provides high-quality professional learning opportunities to the teachers and support staff we work with. He emphasised that our flexible workforce plays a critical role in the education system, and that it is essential to support all teaching professionals to work in an evidence-informed way for the benefit of their pupils.
Elizabeth Mawson, Educator Experience Director at Teaching Personnel, commented:
"We are committed to providing teachers and support staff of the highest quality to the schools we work with. This partnership will give our Educators access to a wealth of opportunities with a well-respected professional body. Our flexible workforce of educators wants to continue to develop in their careers and we are proud to support them in this way."
If you are interested in flexible work in education either on a short-term or a longer-term basis, please contact your local branch today who will be able to talk to you about the benefits of registering with Teaching Personnel.
Mechanical Engineering Lecturer
Salary
£26.5k - 34.5k per year
Location free text
Manchester
Description
Job Title: Mechanical Engineering LecturerJob Type: Permanent, Full TimeJob Location: Manchester, Greater ManchesterJob Salary: £26,500 - £34,500 per annum Are you currently seeking a new role within

More Info
Shortlist


Keeping Children Safe: Practical Steps and Resources for Primary Schools 
Summary
While it is true that "accidents will happen", keeping children safe and preventing as many accidents as possible should be a concern of every school. By raising awareness of risk sensitively, schools
Read more Breaking the Stigma: How Teachers Can Support Children's Mental Health in the Classroom
Summary
In the last three years, the likelihood of young people having mental health problems has increased by 50%. According to a report by The Health Foundation, one in six children aged six to 16 in Englan
Read more Using AI to Reduce Teacher's Workload
Summary
In 2023, it is impossible to watch the news without an item discussing the threats posed and potential benefits offered to society by Artificial Intelligence (AI).  Most people, by now, will have t
Read more Embracing Flexible Work in Schools
Summary
There is little doubt that school leaders across the country are facing a recruitment and retention crisis. It is a simple yet frustrating equation; fewer people are entering the workforce than ar
Read more Why schools should book cover for September now
Summary
Teacher recruitment is a critical aspect of any school's success. Finding the right teachers and support staff to lead and inspire the next generation of students is no easy task, and it is one th
Read more Why retired teachers make the perfect tutors
Summary
When you worked as a teacher, you may have looked forward to retirement, as it meant having more time for leisurely activities or spending more time with loved ones. However, the novelty of retire
Read more Increase your teaching talent with the Future Teachers Programme
Summary
The current teacher shortage is set to be one of the main challenges for the UK in 2023. The number of graduates entering the profession is decreasing, while the number of teachers leaving has in
Read more How do I know I want to be a teacher?
Summary
Teaching can be an enriching and fulfilling profession. If you want to make a difference in someone's life, there is no better job than to teach. Like doctors, nurses and vets, teaching is more than
Read more Pupil Interventions and closing the attainment gap
Summary
Pupil interventions refer to strategies and techniques used to help pupils who are struggling. The approach and type of intervention depend on the individual needs of the student. Using a struct
Read more