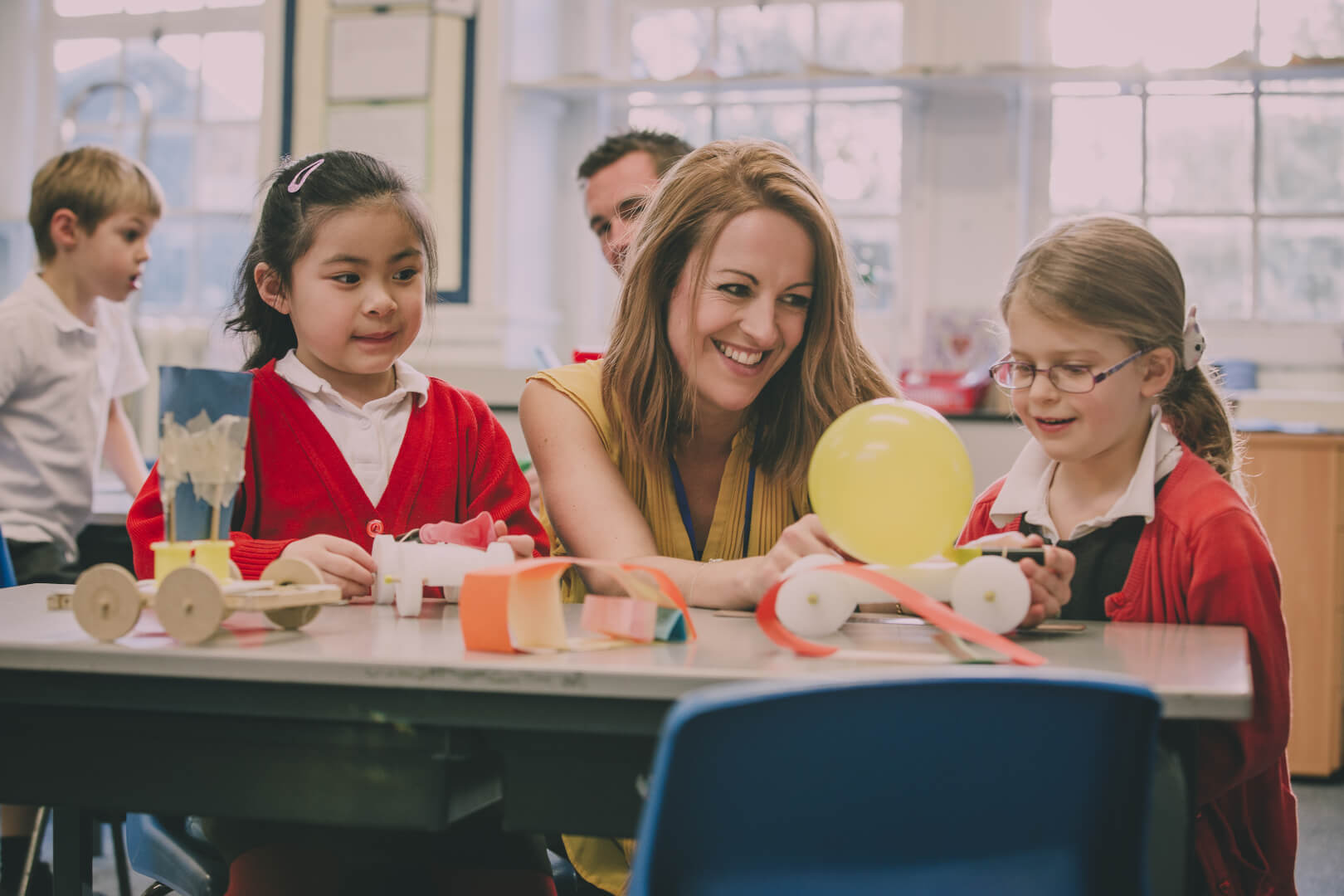 How can teaching assistants help engage students in the classroom?
Date posted :
22 November 2022
Teaching assistants support teachers and students in the classroom. The role is invaluable and continues to grow in importance as school environments become larger and more diverse. In fact, teaching assistants are currently in high demand, and many schools can't cope without them.
While teaching assistant careers come in all shapes and sizes, the core focus is to facilitate learning, which is where engagement can be impactful. When you have a learner's attention, you have an opportunity to transfer knowledge and offer other forms of assistance, such as emotional and behavioural support.
To get you started, we've listed some of the most effective ways assistant teachers can engage students in the classroom. Perhaps these will help you to have a positive influence on your class environment: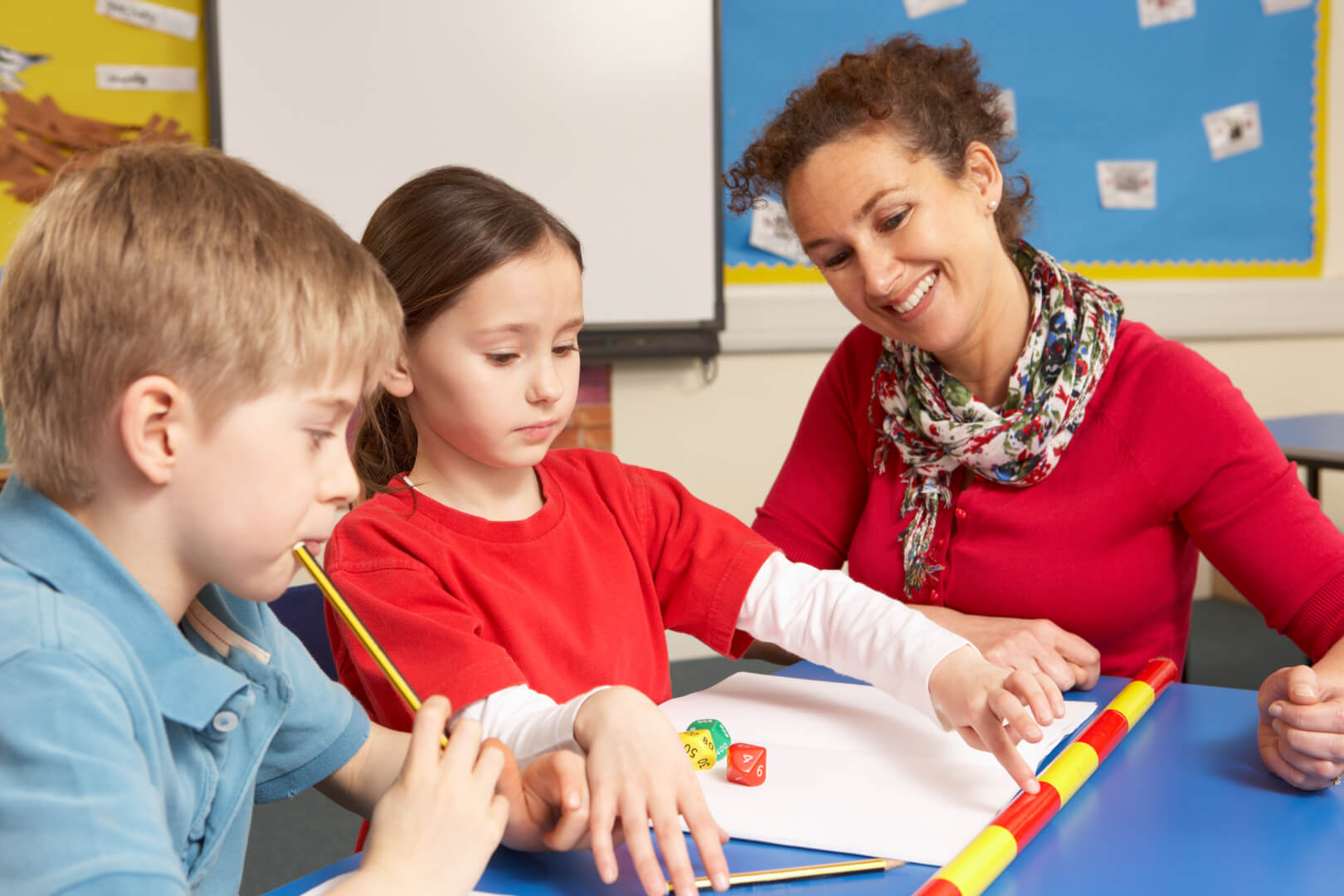 Help teachers carry out dynamic lesson plans
Collaboration with your assigned teacher is essential for effective teacher assistant support. One way you can collaborate is to help with lesson plans. You can bring fresh ideas to the table and carry out each lesson's tasks enthusiastically. Your enthusiasm alone can engage students and get them excited about the subject matter.
Maintain a positive attitude
A recent education survey found that 91.2% of teachers believe a positive attitude increases student performance. As a teacher's assistant, you can help maintain positivity in the classroom.
Additionally, according to scientific studies, positive learning environments can increase "feel good" hormones that stimulate learning, creative thinking, problem-solving, and engagement.
Give students choices
Chat with the class teacher to see if there are ways you can include students in decision-making processes. The class will feel appreciated and enthusiastic when they see their ideas and opinions matter. For example, for a chemical science project, you could let students choose between doing an "elephant toothpaste" experiment or a "bath bomb" science project.
Alternatively, you can create activities that require decision-making. The activities will help boost student confidence and will encourage learning through fun.
No matter how young students are, they can share ideas that will help improve engagement as they lay their own paths for learning.
Encourage questions
Encouraging students to ask questions will help gauge whether they're grasping the subject material correctly. The method can also be used to prompt engagement, especially if each student is encouraged to ask a question at the end of a lesson.
Speak to your class teacher about setting aside 5-10 minutes at the end of each lesson to ask questions or encourage students to ask their own questions.
Help create a trusting environment
Students will learn better when they feel safe and comfortable. When teaching assistants provide emotional and social support, they help to create trusting environments that allow students to relax and focus on absorbing information.
Take some time to get to know your students on an age-appropriate personal level and explore what you can do to make them trust you, their teacher, and their peers.
Find your next teaching assistant job with Teaching Personnel
Would you like to find a teaching assistant job that fulfils your career goals? Allow Teaching Personnel to be your guide. As the UK's leading education recruitment agency, we place teaching assistants into rewarding roles throughout the country. Our aim is to pair the best candidates with the best roles so that the education system can thrive.
We invite you to browse our current teaching assistant jobs, and you're also encouraged to contact us for more information – we'll even help you with your teaching assistant CV.



5 Tips for Managing Your Teaching Workload
Summary
Teaching is a rewarding profession that plays a crucial role in shaping our society's future. However, it comes with its challenges. The workload can be demanding, which might sometimes lead to feelin
Read more




Keeping Children Safe: Practical Steps and Resources for Primary Schools 
Summary
While it is true that "accidents will happen", keeping children safe and preventing as many accidents as possible should be a concern of every school. By raising awareness of risk sensitively, schools
Read more Breaking the Stigma: How Teachers Can Support Children's Mental Health in the Classroom
Summary
In the last three years, the likelihood of young people having mental health problems has increased by 50%. According to a report by The Health Foundation, one in six children aged six to 16 in Englan
Read more Using AI to Reduce Teacher's Workload
Summary
In 2023, it is impossible to watch the news without an item discussing the threats posed and potential benefits offered to society by Artificial Intelligence (AI).  Most people, by now, will have t
Read more Embracing Flexible Work in Schools
Summary
There is little doubt that school leaders across the country are facing a recruitment and retention crisis. It is a simple yet frustrating equation; fewer people are entering the workforce than ar
Read more