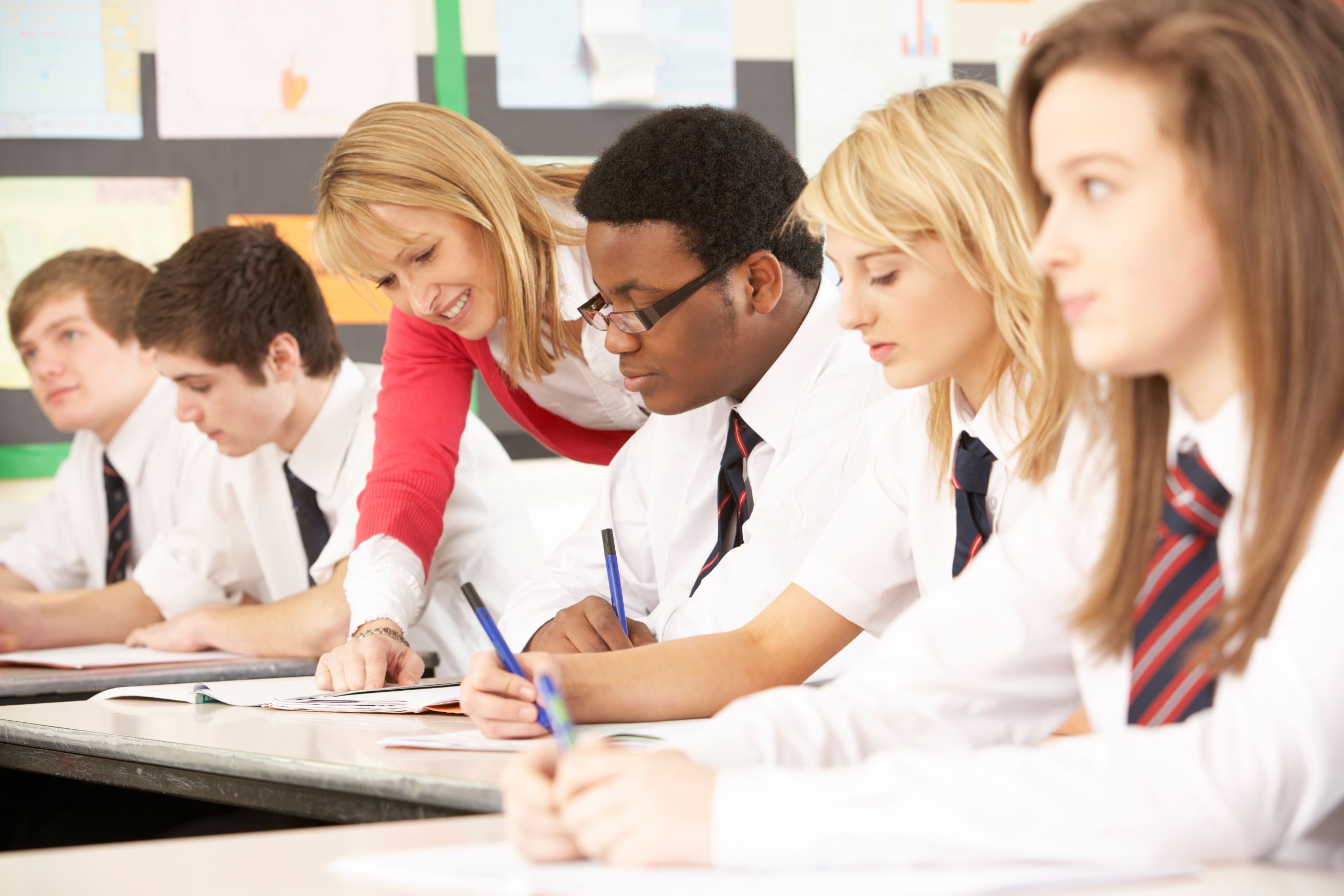 NTP Case Study: Staindrop Academy, Darlington
Date posted :
31 January 2021
Mark Phelps, Assistant Headteacher at Staindrop Academy, shares how tutoring with NTP Tuition Partner Teaching Personnel is benefitting their students.
Context
Staindrop Academy is a small, rural secondary school. We have just under 370 students in the school, with 21% eligible for Free School Meals and 15% with SEND.
COVID-19
School closures and remote learning have meant that some students have found it harder to engage with their learning after a long time away from school. For others, it has affected their mental wellbeing. Because of this, we have designed an Enhancement Programme that provides both academic and pastoral support for those students affected to help them get back on track. One example of this provision is the running of after-school sessions that recap work covered during the lockdown, with transport being arranged so students can get home. It was essential for us to ensure every student receives the same high-quality education, regardless of their circumstances.
With chaos comes opportunity. Many of our students have thrived during this period; it has encouraged them to be more independent and self-regulating. As a school, we have been able to examine the benefits of home learning, helping us re-evaluate how we run interventions and enhance our teaching and learning skills and use online platforms to support our independent learners. Furthermore, it has also led to stronger primary links and parental communication and encouraged collaboration with other schools in our Trust (Advance Learning Partnership).
NTP
We had used tutoring once before, where two individuals (who had previously worked in our Trust) delivered small-group interventions in English and Maths. It was highly successful, but the cost was the main reason we could not continue.
We heard about the NTP through the educational news and the Department for Education (DfE). We thought it was a fantastic opportunity for key groups of our students, particularly our Year 10s. The biggest reservation we had was about the quality of tutors. However, we have been actively involved in selecting the tutors, and we are delighted with the staff that have been involved. We aim to make sure all students in our school fulfil their potential and exceed. We opted for tuition in Maths and English, as these are key to progress in all subjects.
Teaching Personnel
Our NTP Tuition Partner is Teaching Personnel, who have been delivering in our school since Easter. They deliver tuition in person, as we felt our students had had enough computer interaction. The buy-in from students is better this way, and it is easier to facilitate and ask questions.

Sessions run for our current Year 10s for three hours on a Tuesday afternoon. The students are on a carousel system. They come off their regular timetable, but it's rotating so that they only miss one out of six lessons. So in the grand scheme of things, it doesn't have a heavy impact on their regular timetable, but it does ensure that every student attends because we know just how beneficial it is for those students involved.
Teaching Personnel has commented on how high attendance is, and we've seen increased engagement in lessons. I've dropped in on a few of the sessions to see how the students are engaging, and we are very impressed with the quality of the tutors involved and the positive attitude from the students.
Impact
Assessments will be conducted this half-term to compare students who have received tutoring and those who haven't and look at how they've moved forward. But to date, the students have benefited from the programme.
"The English tutoring has helped me know how to answer extended questions and be more confident in doing so. I think the lessons help with specific skills, and this has benefited me a lot." — Rhys, Year 10
"The tutoring sessions have helped me improve my confidence with certain topics in Maths. The tutor helped me by going through each step thoroughly and made sure I understood it before moving on." — Annabel, Year 10
"The Maths tutoring sessions have helped me learn more and cover parts which I didn't know so much to get better. It has improved my self-confidence, especially on topics like quadratic graphs. The lessons have been of a high standard throughout the programme." — Stephen, Year 10
Advice
My advice to other schools thinking about accessing the NTP is to be active in the process. It is making sure that you get suitable tutors, and that the school and the students buy into the programme; if that is the case, then I'm sure it is going to be an excellent programme for them – just like it is for us.



5 Tips for Managing Your Teaching Workload
Summary
Teaching is a rewarding profession that plays a crucial role in shaping our society's future. However, it comes with its challenges. The workload can be demanding, which might sometimes lead to feelin
Read more




Keeping Children Safe: Practical Steps and Resources for Primary Schools 
Summary
While it is true that "accidents will happen", keeping children safe and preventing as many accidents as possible should be a concern of every school. By raising awareness of risk sensitively, schools
Read more Breaking the Stigma: How Teachers Can Support Children's Mental Health in the Classroom
Summary
In the last three years, the likelihood of young people having mental health problems has increased by 50%. According to a report by The Health Foundation, one in six children aged six to 16 in Englan
Read more Using AI to Reduce Teacher's Workload
Summary
In 2023, it is impossible to watch the news without an item discussing the threats posed and potential benefits offered to society by Artificial Intelligence (AI).  Most people, by now, will have t
Read more Embracing Flexible Work in Schools
Summary
There is little doubt that school leaders across the country are facing a recruitment and retention crisis. It is a simple yet frustrating equation; fewer people are entering the workforce than ar
Read more