The NTP has added School-Led Tutoring to its options for the second year.
All eligible state-funded primary and secondary schools and academy trusts in England will receive a direct, ring-fenced grant to be spent on local tutoring provision.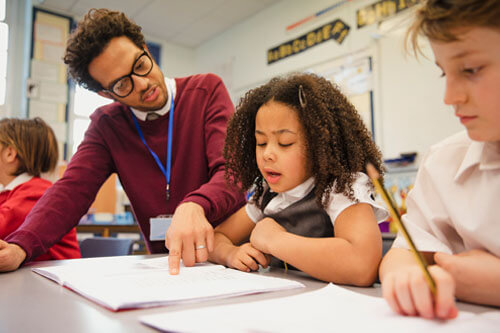 The School-Led Tutoring Grant gives schools the resources they need to start closing the education gap between disadvantaged pupils and their peers.
Teaching Personnel is helping schools make the most of this funding. We have locally-based tutors, teachers, and learning support assistants available to deliver tuition programmes. The systems we developed for NTP tuition will ensure your pupils get the targeted help they need.
Flexible Tutors Available Now
Teaching Personnel's School Led Tutoring Programmes
School-Led Tutoring supported by Teaching Personnel
Providing you with the best matched subject specialist tutors

Flexible tutors provided for as long as you need them

Priced at daily or half daily rates

All tutors fully vetted and safeguarding trained

Tutors have significant experience in delivering high-impact programmes of tuition
Optional progress tracking and programme management
Pre and post-programme assessment tool

Our LEAP platform records pupil attendance and communication between school and tutor

Online tuition platform for remote delivery

Tuition Manager allocated to help you manage your tuition programmes on a daily basis
Find out more about the School-Led Tutoring Grant or start planning your programme.
What is the School-Led Tutoring Grant?
1. An addition to the NTP

School-Led Tutoring is part of the National Tutoring Programme's expanded offering in 2021/22. It sits alongside the Tuition Partner and Academic Mentors tutoring options.
While most schools saw the value of subsidised NTP tuition in year one, some schools wanted greater control of how the programmes worked.
School-Led Tutoring responds to that demand. In fact, there is nothing to stop schools using their SLTG to pay for an additional 15-hour block of tuition for pupils who are already benefitting from NTP tuition programmes.
Read more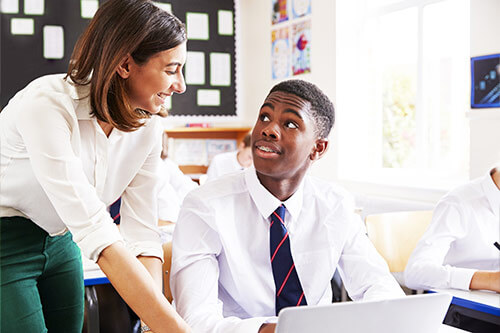 2. Paid directly to schools
Every eligible school will receive funding three times a year. Schools will be funded for 60% of the pupils on roll who qualify for Pupil Premium payments.
Schools do not have to use the money, but if it isn't used for tutoring, the funds will be recovered by the DfE. The funds must only be spent on tutoring provision. All schools will be required to submit data to show how the grant was used (or wasn't).
During the school census, schools will only be asked two additional questions: which pupils received tuition and how much tuition was delivered per pupil. At the end of the year the school must submit the total amount spent on tutoring during the year.
3. Ideally funding small group tuition
The School-Led Tuition Grant is ring-fenced for the provision of tuition. All available evidence suggests that tuition works best in smaller group sizes. We recommend a group size of three pupils to maximise the impact of the tuition for the pupil and achieve best value for schools.
4. Covering the full range of subjects
Primary schools are strongly encouraged to focus on English and Maths. For secondary schools, we can provide tutoring in English, Maths, Science, Humanities and MFL.
The tutoring should be personalised for the needs of pupils with an Education, Health and Care Plan.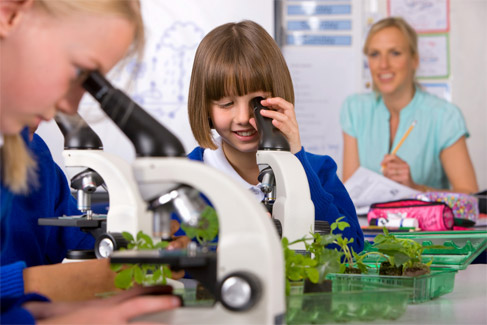 Get started
Find out more about the School-Led Tutoring Grant or start planning your programme.