Jump straight into teaching
Every year, hundreds of Early Career Teachers find great jobs more smoothly using our ECT Pool.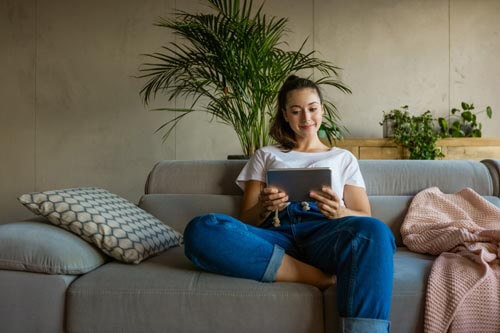 Leave the job hunt with us
Every Early Career Teacher remembers that gruelling first job hunt. All you want to do is take your talents to the classroom and start changing lives. But first you have to spend hours finessing endless application forms and personal statements.
The ECT Pool helps you skip all this. All you have to do is leave a few details and our consultants will start promoting you to thousands of school employers looking to fill their vacancies fast. It won't be long before you find yourself in an interview for your big break in teaching.
What ECTs say about us
Been working the team since March, great customer service and friendly staff. You have a great transition from school to school. Would recommend the service to graduates, ECT's or anyone looking to get some experience within the teaching sector.
Teaching Personnel's ECT Pool is a service that I will be sure to recommend to other ECTs.

They are constantly contacting me with different opportunities which, as an Early Career Teacher, I would have found difficult to come across by myself
Teaching Personnel's ECT Pool has been a great way to start my teaching career. Their service has been very professional and approachable from the start. They have kept in regular contact whilst I have been working, providing support on both a professional and personal level.
Why the ECT Pool works
The ECT Pool is the most effective start to a career in teaching.
1. It's quick, simple & free to join
Register once and our team will pick you out the best school for your ECT year. You'll save yourself hours of time and avoid having to write numerous applications and personal statements.
2. You'll stand out to thousands of schools


Our ECT Pool is national. Schools across England and Wales trust Teaching Personnel to find them the best new teaching talent.
3. You'll get extra training resources & support
Finding you work is just the beginning. You'll have access to specialised training and CPD courses that will complement your induction period. Your local team is always on hand for advice, insight and guidance.
Join our ECT Pool
Leave us a few details and we'll do the rest.
What happens next?
1. You're registered
You're now part of our national ECT Pool. Your local team will soon get in touch to discuss your skills and aspirations.
2. Build your profile


Together, we'll build your profile as an early career teacher to get the most out of your application.




3. We'll find you the right school
Your local team will match you with schools that suit your experience and aspirations.
Let's start your teaching career the right way.