Help disadvantaged pupils. Become a National Tutoring Programme tutor today.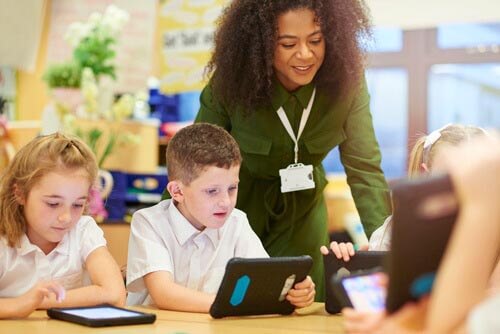 Join us
Teaching Personnel is an approved Tuition Partner for the National Tutoring Programme (NTP).
We are excited about the increased tutoring opportunities available to our educators across England and our role in helping national tutoring efforts for disadvantaged children.
Read more
Sign up as a tutor
Become a National Tutoring Programme tutor with Teaching Personnel.

How can I become a National Tutoring Programme tutor?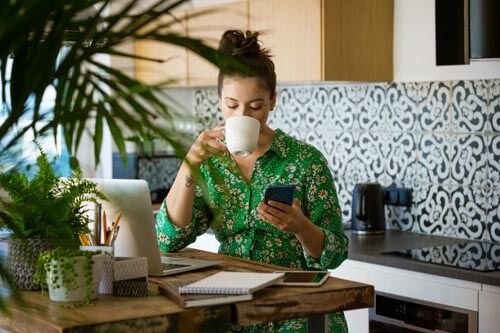 Do I need specific qualifications?
To deliver tutoring through Teaching Personnel as part of the NTP, we require all tutors to be qualified teachers or learning support workers with at least six months of in-school experience.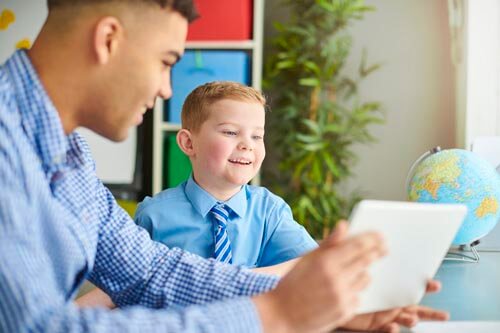 What makes a great tutor?
As part of our NTP service, we have committed to providing trained tutors. Our partners at Best Practice Network have designed a fantastic online course, 'The Tutor Toolkit'.
This free CPD Accredited course comprises six modules covering a range of topics and offers practical tools for delivering high-impact tuition.

What is the National Tutoring Programme?
The National Tutoring Programme helps disadvantaged pupils whose education has been affected following lost learning during the lockdown.
Schools will access our NTP service through subsidised tuition to provide 15 hours of tuition for their selected pupils.
Most of the tuition will take place in small groups of three children, and we are eager to hear from experienced tutors who want to participate in this vital programme.
Read more about the National Tutoring Programme on their website.

Become

a National Tutoring Programme tutor

To become a National Tutoring Programme tutor, register using the form below. You will have to complete four key steps to ensure you are ready to start tutoring with us.

1. Tutor Toolkit Training
The online course is necessary to start delivering NTP tuition, and is comprised of three compulsory and three optional modules.
2. Level 2 Safeguarding & Prevent Training
You must have completed level 2 safeguarding training within the last 12 months as well as prevent training on extremism. You can upload your certificate or complete the training with us, free of charge.
3. Technology Induction
Teaching Personnel utilises three separate online tools to facilitate and meet requirements of the National Tutoring Programme. You need to be familiar with each.
4. Teaching Personnel's NTP Charter
Our NTP charter covers your roles and responsibilities as a tutor delivering programmes as part of the NTP. You must read and agree to this prior to starting.
How to get involved
Take the first step, join Teaching Personnel
Already registered?
If you are already registered with Teaching Personnel, contact your local branch to request an onboarding pack.
Eager to get involved?
Not registered yet but eager to get involved? Complete the form below, and your local Tuition Manager will contact you to take you through the registration process.